Too Early to Plan the Company Christmas Party? Never!
Did last year's company holiday party roll around sometime in early February? That's probably because the planning powers that be didn't organize their yuletide shindig with enough foresight. The fact of the matter is that, during the peak holiday party season, you are competing with virtually every other visit for a spot somewhere. 
The early bird gets the worm – or in this case, the hottest party spots. Those companies who wait until November to start planning are left with the leftovers: stale bars, poorly reviewed restaurants and corporate spaces devoid of any character or fun. So, as the title asks, "is it too early to start planning this year's holiday party?" Absolutely not. 
Here's a handy, step-by-step guide to help you plan your Christmas party as quickly as possible. Remember, you aren't just racing against the clock – you're racing against every other business in your area!
Start Right Now
The main takeaway here is that you should start now. Like, right now. It's easy to procrastinate where months-in-the-future matters are concerned, but this is one case where you should get the ball rolling immediately. Even if that just means consulting with your boss about the… 
Budget
The first order of business is creating a party budget, as that will serve as a guideline and restriction for all ideas to come. Fight for a big budget, but if you get a more modest amount, remember to spend wisely by creating a value hierarchy. In order of importance, spend on: activity/location, food, drinks, decorations, everything else. Once you get your budget, the first thing to do, then, is to… 
Embrace the Season With a Fun Activity
Try to find an activity that is both fun and seasonally appropriate. Also, try to choose an inclusive activity, something that everyone can partake in, regardless of age or fitness level. A popular Christmas party activity these days is axe throwing, because it fills each of those criteria, and it's relatively inexpensive to book. Not only is it fun, it's seasonal fun, since you can tie it into a lumberjack-themed company party. Book quickly, though – you have to see this calendar for a popular axe throwing spot, because days are filling up fast.  After you've booked your activity, turn your attention to… 
Food and Drink
While not a mandatory feature of a Christmas party, it is certainly a festive idea to offer food and drinks. Contact local restaurants that cater to a variety of dietary restrictions and see if you can find one for the day you've booked. Prioritize finger foods over big, composed meals, that way people can walk around and chat as they eat. Finally…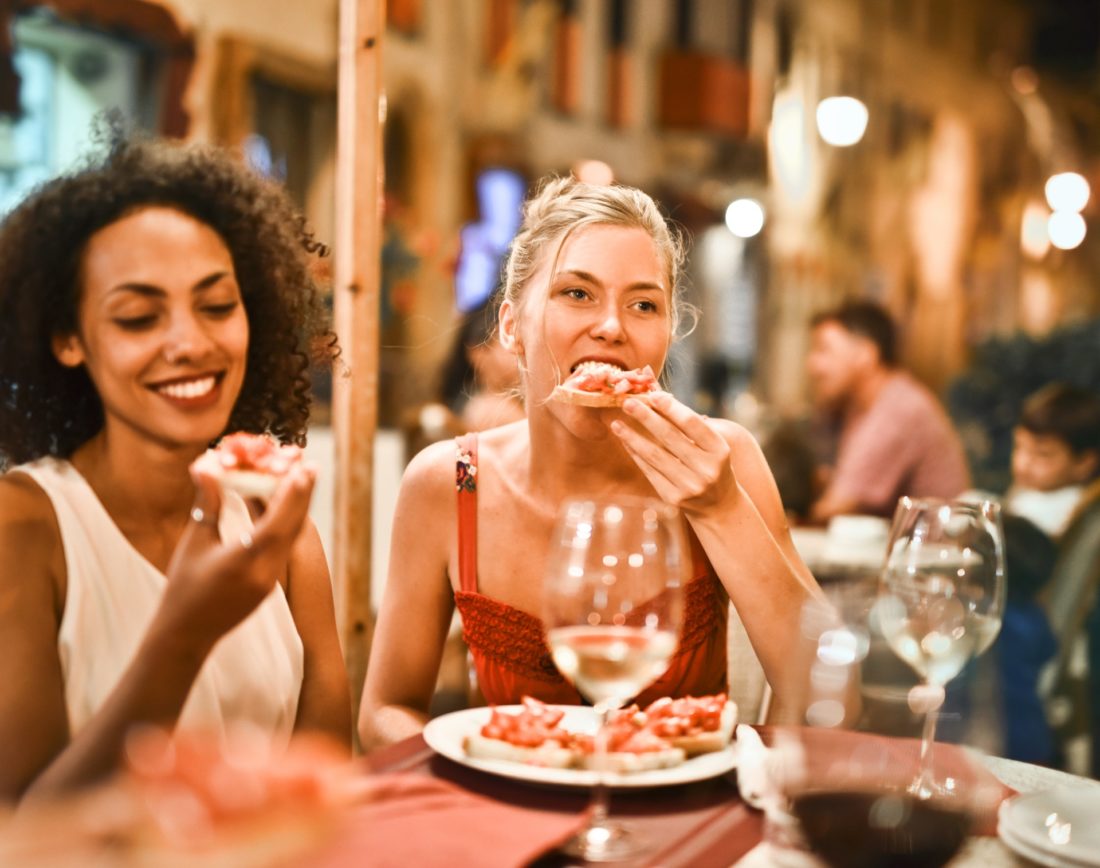 Give Plenty of RSVP Time
In lieu of polling the whole staff for workable dates ahead of time, give everyone ample time to save the date you have chosen. The holiday season can be hectic for some people, a non-stop parade of get-togethers and family visits, so the sooner you can get in with your company party date, the better. 
Now that you've stuck around to the end of the article, there is nothing left to do other than start planning.