TIPS TO ENSURE YOU BUY THE PERFECT CURTAINS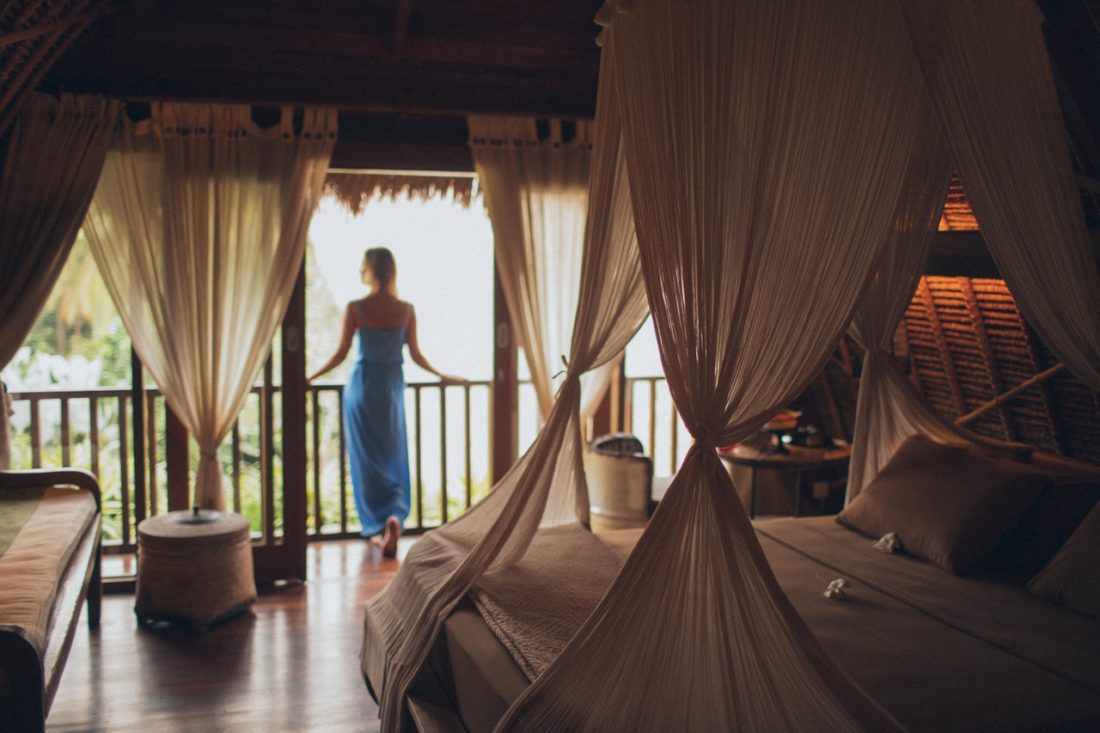 We all know that your curtains have the power to either brighten up your room or completely bring it down. The difference is the right choice. There are a lot of elements that you have to take into account when you start shopping for curtains for your windows. There's the color, the fabric, the length, the lining, and many other things. You also have to decide whether you are going to buy them off the shelf or are you going to have them custom designed. With so many things on your mind, it is easy to feel a little bit overwhelmed. Let's face it, curtains are not the things that you can just throw out and buy new ones whenever you want. That is why there are a lot of things that you have to consider before you set your heart on something. You have to know the look that you are going for, you have to know how to measure for curtains, you have to know about the different fabrics that are available in the market and which colors will enhance the overall effect, among other things. 
So, to ease your tension and help you with buying your curtains, we have compiled a list of features that you can keep in your mind when you are shopping.
FABRIC
Fabric is one of the most important elements to consider when you are shopping for curtains. It will decide whether your curtains are with you for a long time or not. It will also play a major part in how well they function. They have to be light enough so that they fold easily and crisply when you draw them and heavy enough to fall well when you open them. One way to check for the perfect fabric is to hold the curtain up to the window, even if you are in a fabric showroom. Take the fabric in your hands and pleat it like it's an accordion at the top and watch as it drapes. It will give you an excellent idea of how it's going to fall on your window. Make sure that you are checking a sample that is around 2 yards long. Anything smaller and you might not be able to see the fabric's true drape.
The materials that hang beautifully on the windows are linen, silk, faux silk and velvet, among others. These are the most liked fabrics for curtains as well as the most reliable and durable. 
When it comes to material, linen, silk, faux silk and velvet are the best choices to use for window treatments since they tend to hang the best, says Guercio. "Faux silk tends to be the most durable," she says. And in a particularly sunny room, faux silk doesn't deteriorate as quickly as real silk.
COLOR
Another important feature of a curtain is the color. We all want our rooms to look bright and shiny but the problem with bright colors is that they fade quickly. You have to know how much sunlight falls through the window. If you have a room that receives a lot of sunlight, maybe stay away from the bright colored curtains. 
But if you change your rooms often, then by all means, choose any color that you like. Then you don't need to worry about the fading so much. In any case, if you stick with neutral colors, you will ensure that the colors don't fade and they work nicely with the look of your rooms.
LENGTH AND LINING
It is a simple trick that if you want to make your room look higher than it already is, then hang your curtains far above the windows. So before you take out the measuring tape and start measuring the windows, decide where you want to hang them. Try hanging your curtains at least 6 inches above the window, but if you really want to give the height effect, you can go even higher than that. Add a little drama to your room this way.
Now that you have decided what you want to do, you can safely bring out the measuring tape. You have to make sure that you start measuring from the top of the window to the floor. Once you are done with the measurement, you can add the six inches or more. 
If you are going for a traditional look where the curtains are puddled on the floor just a bit, then you should add a few inches to the total measurement. But if you want a modern look, then you should have curtains that come to the floor and not anymore. This could be a bit tricky initially but when you actually apply any of the trick you will get the feel of what we are asking you to try and achieve.
WIDTH
Once you have decided the length of the curtains, next comes the width part. What most people do is to measure the exact width of the window, which is a mistake. You should add at least four inches to either side of the window when you are measuring the width for the curtain. This will ensure the fullness of the curtains. This way the curtains won't be too wide so that they block the window and if you want to block out the sun they will ensure that no light peeks from the sides of the curtains when you unfurl them. 
OFF-THE-SHELF OR CUSTOM-MADE CURTAINS
This is one of the most crucial elements of any curtains. Either you buy off the shelf or you have your curtains custom made. Custom made curtains are costly but they really work for your windows. They give a tailored look and fit the window perfectly. There are a wide variety of designs to choose from as well as materials. 
CONCLUSION
Keep the above points in your mind when you go to shop for curtains and you will ensure that the curtains you select are functional as well as aesthetically pleasing and add to the overall effects of the room.