Increase Safety and Productivity Levels in the Warehouse Count on the Help of Trolleys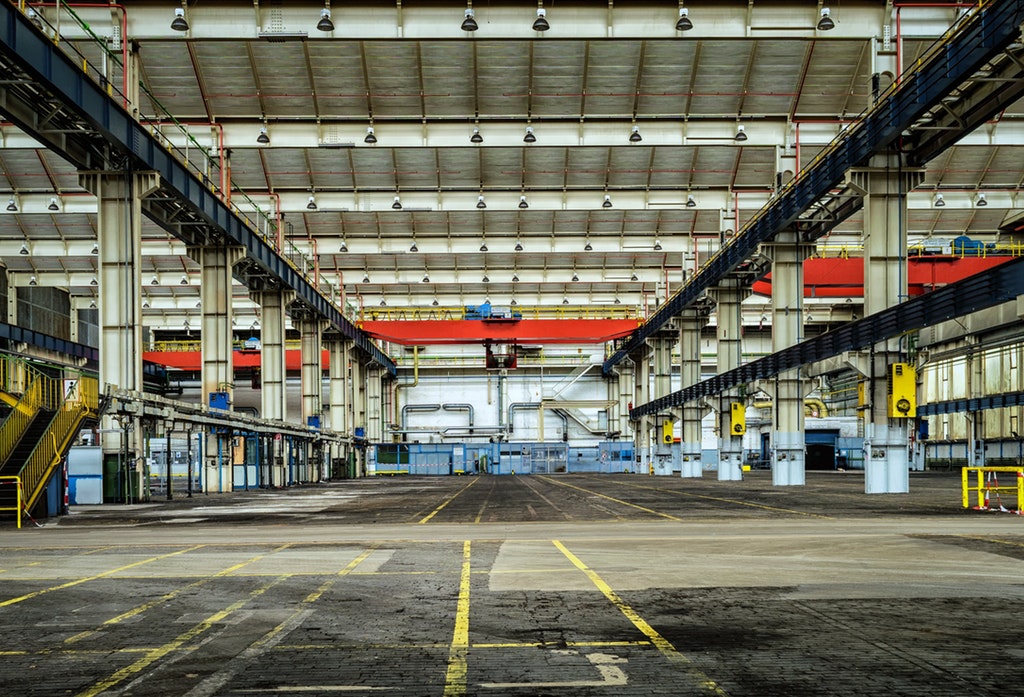 Any workplace has its challenges, and the warehouse is no exception to this, regardless of its size. It might seem like there's nothing particularly difficult in this work environment, but those who work in one know when it comes to storage, things can easily get out of control if organisation isn't the priority.
First of all, there's the importance of taking care of the goods, be they stored or transported, then there's also the importance of taking care of employees, especially those who handle the goods through the warehouse.
Why single out these two are essentials is something that can be explained with two examples: too much time can be wasted trying to locate items when they aren't neatly stored, and a great deal of effort can be spent in lifting and transporting, both of which often result in accidents but it's nothing that the versatile dolly hand truck can't solve.
Warehouse Trolleys to the Rescue
Since the range is extensive nowadays at specialised material handling and storage equipment stores and suppliers, as opposed to when the warehouse trolleys first appeared, you would have to consider certain aspects.
Starting from the design and features, followed by the size, capacity, spare handlebars, and suitability for the seasons, you would be able to find quality trolleys that would most serve your warehouse. Do a more thorough research on material handling suppliers and you would get to those offering custom manufactured products to suit your specific requirements.
One might think this is just another expense and not exactly a necessity, yet looking at this purchase long-term ensures warehouse organisation and guarantees cutting down on accidents, workplace injuries, sick leaves and reduced amount of compensation claims, plus less damage to goods.
Most of the injuries that occur at a warehouse are related to the lifting and transporting of items, while at the same time it's the aspect where most of the efficiency is lost regarding loading time and journeys over distances and both are easily solved with the use of dolly hand truck material handling products.
Knowing we're part of a world where time is money, the purchase of warehouse trolleys is something that shouldn't be overlooked, more so when you realise they are the key to reducing operational costs altogether. You wouldn't have to worry about breaking your bank either as they are affordable.
Promising Properties 
Much to the surprise of most, the convenient prices aren't the only positive property of warehouse trolleys.
Their design is created to be lightweight, making them easy to handle and store, and the fact they're made of sturdy materials you can be sure of their long-lasting lifespan, without needing to do much maintenance. Moreover, the design is versatile so it suits a variety of storage and is real value for your money.
Know the Options
Same as there isn't a single type of warehouse, there isn't a single type of dolly hand truck. As mentioned above, you can make the choice based on several aspects, and not just the price. So, depending on the weight of the loads and distances, you can decide on the size and design of the warehouse trolley.
Starting from the basics, the hand trolleys are the most common type, suitable for the light loads carried in short distances. Don't be fooled by their appearance; though they are lightweight and can be folded flat, they are still able to carry loads up to 250kgs.
If you need more versatility and a bigger capacity, you can count on the platform trolleys. Designed to carry loads up to 500kgs, you can choose from the caged or open type, both small and large.
You can tell the difference between heavy duty and lightweight by the materials they are made of – steel versus aluminium, sturdy wheels versus regular wheels. In the case of caged platform trolleys, where you have the options between multi-purpose and departmentalised, you have more safety guaranteed as the meshed walls keep the items safe and sound.
When carrying more than one box, it's best to get the shelf trolleys. Not only can they carry loads up to 500kgs, they also offer stacking safety as they are protected with bars on three sides.
When it's not just the indoors of a warehouse you require the trolleys for, it's the job for wagon trolleys. Created with pneumatic wheels, they offer mobility for the outdoors too, even with those really heavy loads, up to 900kgs.
Requiring greater flexibility, it's advisable to look for features such as adjustable handles, dividers, as well as modular system giving you the possibility to customise it creating many versions of functional material handling.
Though all of the dolly hand truck models are bound to help reduce the effort, it's motorised trolleys, working with electric engines, that win the competition particularly in long-distance transports of heavier loads.
Now that you know of the importance of this essential piece of warehouse equipment, you can draw the conclusion it's not a matter of whether or not to purchase trolleys, but rather a must if you want to increase productivity levels in the workplace.