How to Style and Wear Men's Accessories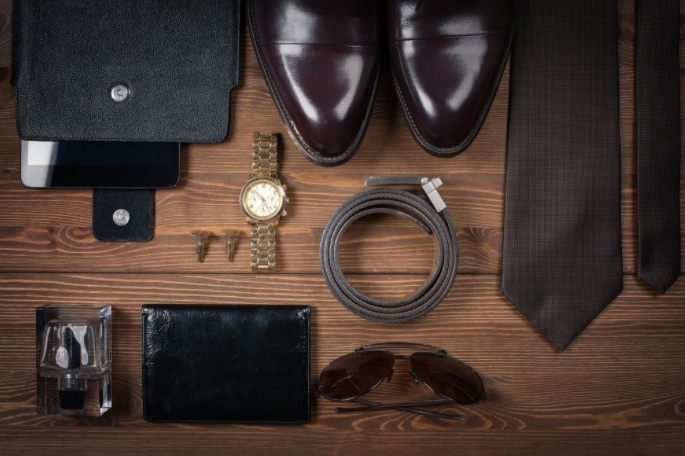 Accessories can be a great way to add some flair to an outfit. And yet, when most men think of accessories, they think of traditionally feminine ones such as rings, necklaces, bracelets, and so on. 
While you could definitely incorporate some of those items into your wardrobe, there are many other kinds of accessories you can explore as well. For instance, you can find a lot of ideas on how to complement your outfits at Marcus Sherman. So, if you're looking to upgrade your style, here's a quick run-down on choosing and styling men's accessories. 
Hats
Hats can serve as a bold addition to any outfit. Whether you're going for a casual look or something more formal, there's a hat for you. Plus, they're more than just an item that'll make you look good. They also serve practical purposes, such as protecting your eyes from the sun, keeping your head warm, and shielding you from the elements. 
So, what kind of hat is right for you? It depends on a number of factors. First, you should determine the kind of look you're going for. New Era makes snapbacks and baseball caps that can act as a complement to most of your casual everyday outfits. Beanies and bucket hats can also work with casual outfits, but look especially great with a more streetwear-influenced style. 
On the other hand, if you're aiming for a more formal look, you might consider a brimmed hat such as a fedora or bowler. And, lastly, if you're somewhere in between casual and formal attire, a Stetson flat cap is a versatile piece that can work with either kind of outfit. 
Sunglasses
Just like hats, sunglasses are an accessory that serve an important practical purpose. If you live in an area that gets a lot of sunshine, then you'll probably understand how much of a difference a good pair of sunglasses can make. But of course you want a pair that looks good on you, too. 
To find the sunglasses that work best for you, you'll have to take a few things into consideration. The first thing to think about is your face shape. Do you have a more square or rounded face? Sharp or soft features? A well-defined or slight jawline? 
Looking in the mirror and taking an inventory of all these features can help you in determining what kind of sunglasses to buy. In general, sunglasses with a slim, angular look and pointed corners tend to work well with more rounded faces, while glasses with rounded frames tend to soften the sharp features found on a square face. 
It ultimately just depends on what you think looks best on you. When in doubt, you can always go with the classics: Ray-Ban's Wayfarers and Aviators both work with a lot of different face shapes and sizes. 
Watches 
A watch is a classic men's accessory that can elevate any outfit, whether it's casual, formal, or somewhere in between. They come in all kinds of different styles, for all kinds of different purposes—and, of course, at all different price points. 
The big ticket items are made by established brand names such as Rolex and Omega. These types of watches are usually meant for more formal occasions and their price reflects that, as they can end up being tens of thousands of dollars. But there are also plenty of options for the more pedestrian watch enthusiast. 
If you're searching for the look of a luxury watch at a more affordable price, then you might want to consider other brands. For example, the Vincero men's leather watch collection offers a variety of luxury watches, most of which cost less than $200. 
If a classic look isn't your thing and you want to try something a little more high tech, then why not try out a smart watch? Smart watches tend to have a sleek, futuristic look, and offer tons of cool features; many of them allow you to reply to messages, receive calls, track important fitness metrics, and more!
Belts
A good belt can have a surprisingly large impact on any outfit. It's especially important for a formal outfit where you have our shirt tucked in, thus making your belt visible for all to see. 
Formal belts that you'd wear with a suit tend to be thin and sleek with a small, polished buckle. Alternatively, casual belts tend to be a little wider, with a larger buckle. They come in many shapes, colors, and sizes, with all kinds of different buckles to accompany the strap. 
Just make sure you have at least one plain black or brown belt that fits you properly, as these can go with almost any outfit. 
In the end, you should be wearing whatever makes you happy. Be bold and don't be afraid to step out of your comfort zone once in a while. By trying out new accessories and experimenting with different styles, you'll eventually land on your own personal look.