Guest Room Essentials: 7 Items You Need to Create an Ultra Cozy Space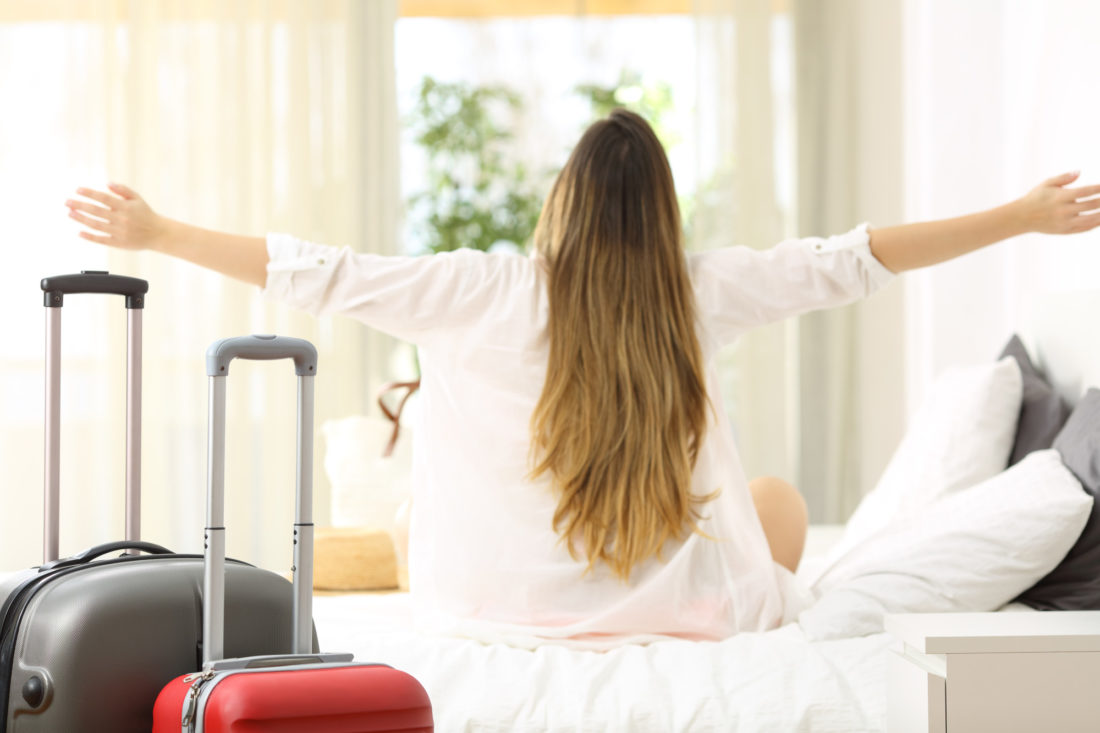 People love hotels. From the moment you walk into a hotel room, your only obligation is to feel good.
No cooking. No cleaning. No fuss.
The guest room in your home can mirror the pampering of a hotel room. Focus on guest room essentials to create a cozy experience your guests won't forget.
Check out this decorating guide to learn seven things you need to create the ultimate guest room experience.
Bedding
Great bedding means great sleep, which is at the heart of any guest's visit.
Choose natural fiber bedding with an alternative comforter on standby for guests with allergies. Down comforters are a great option as long as the fill isn't too heavy.
Choose light to medium weight down comforters no matter the season. It's easy to add blankets or a space heater when guests need more warmth.
Soothing duvet colors, like light blue, grey or tan, enhance the quality of your guests' sleep. When possible, choose solids over patterns.
Busy patterns aren't soothing to the eye and can impact your guest's ability to unwind. Follow the lead of hotel rooms with white, light brown, or ivory sheets.
Replace old mattresses with uneven surfaces or with coils that have begun to show through. Research the best universal mattress types to appeal to a variety of guest's sleeping patterns.
You can learn more information on budget-friendly options that still offer style and comfort by checking out review sites.
Paint
Monochromatic color schemes are the best choice for a guest room. Compliment your bedding by painting your walls a darker or lighter shade in the same color family.
Darker colors add warmth to the walls while making the room feel smaller. Lighter colors open up space by reflecting more light.
The color option you choose should depend on the size of the room and the height of the ceilings. Darker colors are optimal in larger rooms with high ceilings.
White Space
White space is an important part of any design. It allows the balance of light, color, and furniture placement to tell the story.
You don't have to fill every inch of wall space with artwork. Blank wall space and floor space is a peaceful touch to any guest room.
Like hotel rooms, open spaces in the room also offer a space to place luggage. There's nothing more frustrating than tripping over luggage during your stay because there isn't enough space to unpack.
Surface Space
Your design sensibilities won't always match those of your guests. Scale back on decorative items and focus only on guest room essentials.
The personality of your guest room should remain neutral. Skip family photos and storage overflow in the guest room.
Clutter makes guests feel anxious because too many of your items remind them they're not in their own space. If using your guest room for storage is unavoidable, try limiting it to the closet or a storage chest in the room.
Desktops should always remain empty, except for writing supplies. The open space gives guests options on how to use the space.
People often travel with laptops or other devices to have access to work or entertainment while away from home. Empty tables and desks around the room allow guests to choose where to use their devices.
If you want to decorate, add a floating wall shelf or a corner bookcase that won't obstruct traffic flow.
Task Lighting
One commonly overlooked amenity in hotel rooms is task lighting. There are lamps for every seating area.
Adding task lighting to every surface in your guest room lets your guests relax anywhere they sit.
Whether guests want to catch up on work or read before bed, ample task lighting means there's always a light within reach. Add floor lamps over reading chairs when there's no surface space to add a lamp.
Lamps with USB ports are the best choice. These lamps allow guests to charge their phones and other electronic devices without having to move furniture to find an outlet.
Throw Blankets
Throw blankets are a must for any guest room. It's an inexpensive way to change the color scheme in a guest room without upgrading bedding.
But throw blankets are also a staple when it comes to guest comfort.
You can't please everyone with the temperature in your home. Unless guests stay in a detached in-law suite, you'll likely share one thermostat during their stay.
One way to help guests remain comfortable is to have a variety of throw blankets around the room, especially during winter.
The throw blankets should range in size to accommodate guests of all body types. For hot-natured guests, the throw can replace a comforter.
Cold-natured guests can add multiple blankets as needed. Adding a small space heater and fan to the closet is also a win-win for both you and your guests.
Welcome Basket
The icing on the cake for a guest room stay is the availability of travel toiletries. Assemble a welcome basket, complete with travel-sized supplies for guests.
Shampoos, conditioners, lotion, snacks, and water are budget-friendly additions that can make a big difference during a guest stay. Seasonal specific items, like socks or sunscreen, are also helpful depending on the local climate.
Add a welcome letter with WiFi information and your home address.
During long visits, your home address helps guests feel more independent when arranging transportation or ordering food. They can also map nearby destinations when planning tourist activities.
Guest Room Essentials
A thoughtfully decorated guest room can be better than any hotel room stay. When friends and family have access to guest room essentials, they experience both convenience and comfort that make all the difference during a trip.
Remember to allow your guests the freedom to use the guest room in a way that works best for them. Your decorative style shows best when it's applied practically.
For more homeownership tips, check our blog for updates.