Decorate Like a Designer With These Home Styling Tips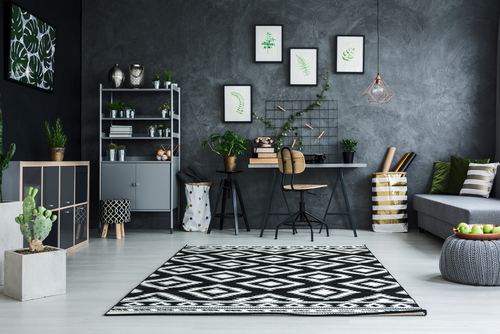 You don't have to be a graduate of interior design school to decorate like a stylist. From styling your home with the seasons to carefully selecting furniture that suits your lifestyle, decorating your home is easy with these three tips.
Go bold with seasonal accessories
Seasons come and go. And so do interior design trends. Instead of feeling like you have to undergo a complete room makeover every time there is a new fad, opt to decorate your home with seasonal items. This idea works best if you start with a blank canvas, which does not have to be a white-walled space, rather begin with a room in a neutral color of your choice with complementing furniture items. Now, when the experts at Pantone announce their next color of the year you can stock up on throw pillows and chic drapes to match in the fashionable color. Accessorizing with smaller items for a timely look is not only easier than taking on a full-scale room remodel when the fads change, but more much affordable, too. And, when a trend is long gone, you won't feel stuck with larger, more expensive items or eyesores.
Think creatively when choosing and hanging art
Decorating gives you the chance to add a little personality to your home. Accessories and art give you the opportunity to make bold or subtle statements. Art can say a lot about a person, what will the art in your home say about you? Do you love bold and bright works? Are you into contemporary styles? Is your home a mid-century modern paradise that could use a few period pieces? Whatever your decor style, there's an art piece out there that's the perfect fit. Not all art needs to hang on the wall. Consider replacing your framed art pieces on a bookshelf or vanity for a modern look. And think of out of the box when it comes to room placement. You may find that your sunroom, garage or even your closet looks great with a few pieces of art on the walls.
Consider how you use your furniture before you buy
Although you may be swooning over the latest sofa from your favorite luxury designer, it is probably not the best fit for a home with a few kids and a couple pets. When purchasing your furniture be sure to keep in mind how you will use it at home. Sure, it may look great on the cover of a magazine, but is that loveseat really comfortable? Remember, you are buying furniture to enjoy and use, not just to look at. After all, you do not want you home to become a museum, or worse, be that house with the plastic wrapped furniture. Consider your lifestyle when it comes time to buy. Are you living in a cramped condo? Consider a sofa with hidden storage. Do you have a brood of boys at home? It might be best to get that chair you have been eyeing in a dark color.
A lived-in home can also be a stylish home. From selecting furniture that best-suits your lifestyle, decorating seasonally with changeable accessories and thinking out-of-the-box when it comes to art, you can recreate today's top decor trends, right in your very own home.