7 Ways to Boost Employee Morale and Retention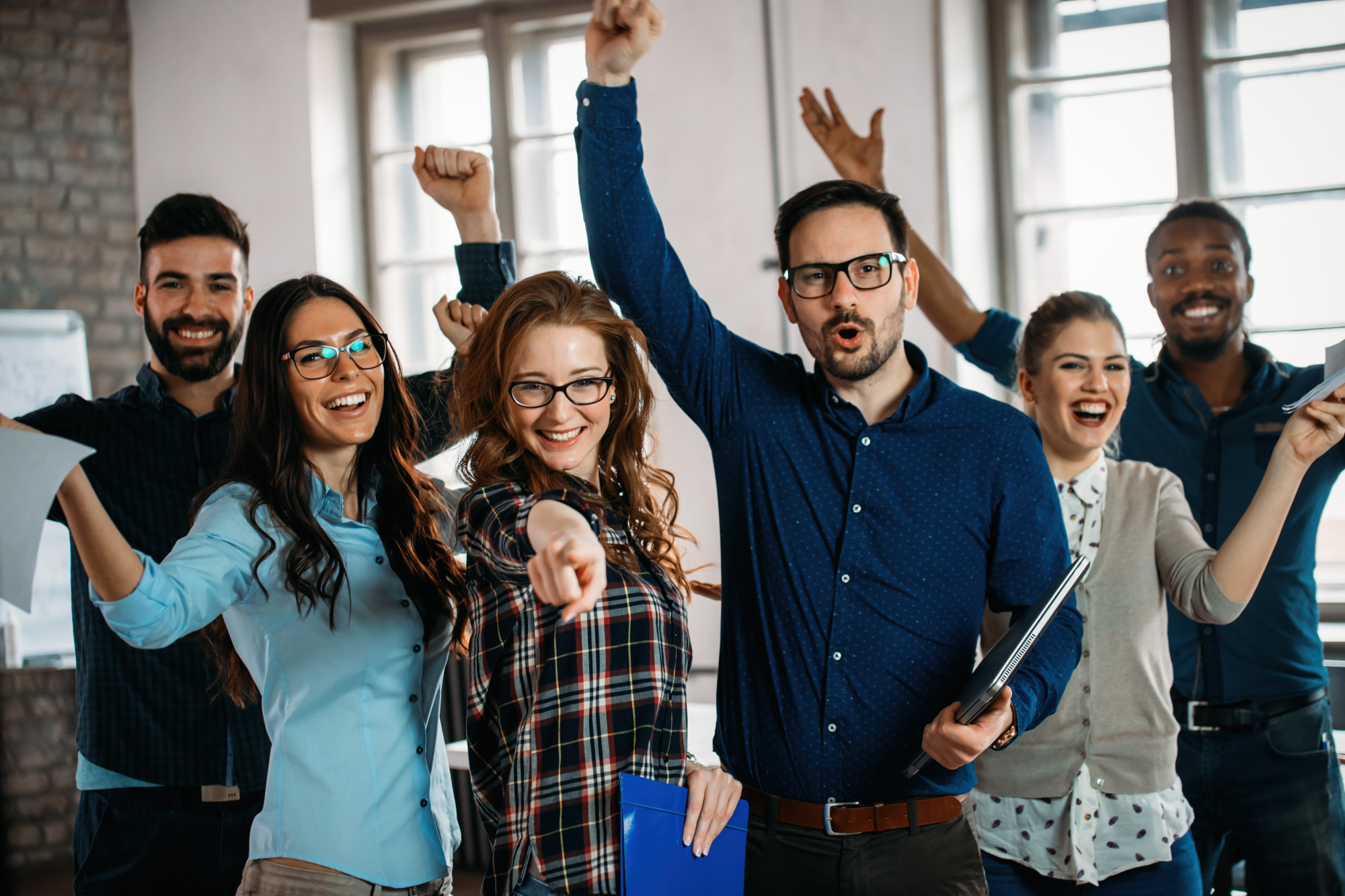 Is your company's employee morale on the lower end of the spectrum right now? If it is, it could be having a huge impact on your business.
Studies have shown that low company morale can drag down the productivity levels of employees. It can also lead to higher absenteeism rates and potentially even make employee retention a problem.
With all of these things in mind, you should do whatever it takes to give your employee morale a big boost in the not-too-distant future. You can do this by hosting morale-boosting activities, giving out employee gifts, and taking other steps to make improving employee morale a top priority.
Learn about seven things you can do to boost employee morale (and by extension, employee retention!) below.
1. Say "Thank You!" to Your Employees on a Regular Basis
When is the last time that you took a few minutes out of your day to send an email to an employee thanking them for something that they did? If you can't remember the last time you did it, it's time for you to change that!
You'll be amazed to see how far that something as simple as a "thank you!" can go. Your employees will feel like you notice the hard work they're putting in when you thank them for something, and it'll result in your employee morale going up.
2. Recognize the Good Work Your Employees Are Doing Publicly
If someone within your company really goes above and beyond while at work, you shouldn't just thank them privately. You should thank them in front of all your other employees so that everyone knows how appreciative you are.
This will make the employee that you're recognizing feel good. It'll also provide the rest of your employees with motivation and make them want to be the next person that you publicly recognize.
In some cases, you can publicly recognize an employee by sending out an email about something they did. In other instances, you can make an announcement about something they did during a town hall meeting and ask everyone to provide them with a round of applause.
Either way, the employee that you recognize is going to feel great about themselves after you're done thanking them in such a public fashion.
3. Reward Your Employees for a Job Well Done
At times, you should try to do more than just thank your employees for doing a good job with something. You should also consider giving them employee gifts that will show how much you care.
Some good gifts to give to your employees are:
Gift cards
Days off
Cash prizes
You might also want to think about giving them one of these personalized medallions. They'll go over great with your employee and will provide them with something they'll cherish for a long time.
4. Put Your Employees on the Path to Promotions
There will be times when you'll want to hire managers for your company from the outside. But if you're always doing this, it's going to hurt your employee morale because those who already work for you won't feel like you're giving them a chance to get ahead.
For this reason, you should provide your employees with roadmaps on how they can get promoted within your company. It'll give them something to work towards and show them that you want to see them succeed and make advancements in their careers.
5. Hold Team-Building Activities Every So Often
Team building is going to be of the utmost importance for your employees. If you want your employees to love where they work, you'll need to make sure they get along and genuinely like one another.
You can help with your company's team-building efforts by holding special morale-boosting activities. From holiday parties to volunteering opportunities, you should give your employees every chance to get to know each other better than they already do. It could really pay off for your company in a big way.
6. Seek Feedback From Your Employees (and Actually Use It!)
What could you and your management team be doing better to help your employees get their jobs done? This is a question that you should pose to your employees every now and then.
You should then sit back and listen to what your employees have to say, as they could possibly provide you with some very valuable feedback. You should take this feedback and use it to make changes at the management level. It'll let your employees know that you care deeply about how they feel about your company.
7. Celebrate the Successes of Your Company With Your Employees
If your company enjoys a successful year, you shouldn't celebrate this by holding a dinner with all your top executives. You should also invite all your other employees to celebrate your company's successes. They are, after all, going to play a huge part in these successes.
You might want to give out bonuses to show your gratitude to them, extend extra days off to them, or do something else that illustrates just how thankful you are for them. These types of things will go over well with your employees by showing them that you appreciate their commitment to your company.
Boost Employee Morale by Taking Each of These Steps
If your employee morale is in the tank right now, you have no one but yourself to blame. You should do something about it right away before things get worse.
Try taking some or even all of the steps listed here. It'll lead to higher employee morale and help with employee retention, too.
Find more tips on motivating your company's employees by browsing through our blog articles.