7 MOUNTAIN BIKE MAINTENANCE TIPS YOU MUST KNOW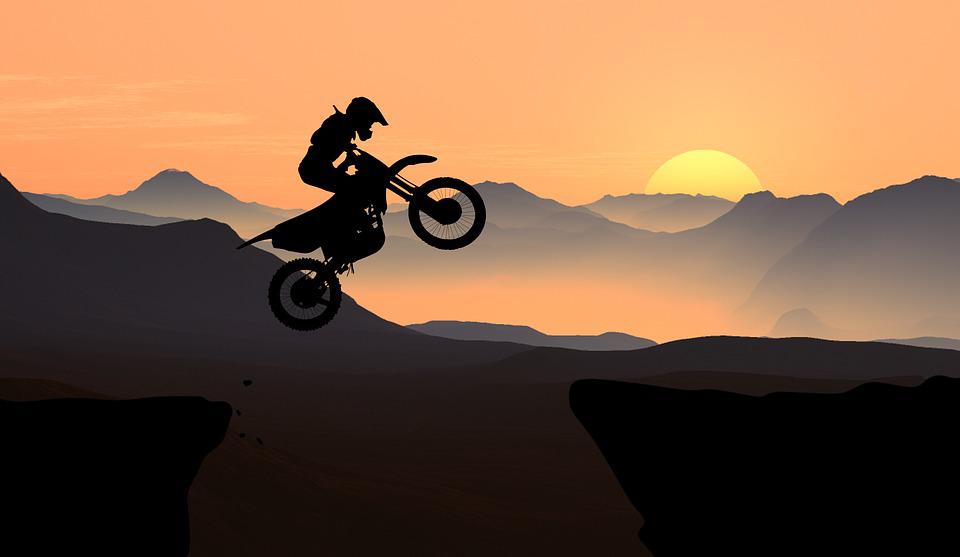 Buying a bike is much easier than maintaining it. Having a mountain bike means you need to visit a workshop almost every other day. Because, before every ride, it is a must to get a quick check-up of your bike. Otherwise, you may end up stranded upon a mountain alone. You have to bear its heavy maintenance cost like dirt bike parts which are quite expensive as well. Make sure the tires are full, brakes are working, alignment is right, the chain is oiled, the skewers are tightened, the fuel tank is full, and the wheel rotation is just on point! If you have got the ticks in all these blocks then congratulations you can take a ride.
However, what if you have planned a ride but later on found out that your bike chain is not lubed or brakes are not working finely. What will you do? Well, take it to any nearby workshop and spent the money that was not needed for this job. What you can do is organize a small workshop at your place. Be it a garage or a garden's corner, basement or a backside gallery. It will not take much space but will save you a lot of money instead. One time investment can pay you off hugely by saving time, money and tension.
Follow this easy guide and apply the tips to make your mountain bike always ready for a ride:
A home garage can save you a lot of money and time. Whether you have any interest in mechanical engineering or not, believe us, you can learn. If you have enough interest to buy a mountain bike, then you can also take care of it by yourself. Of course, no one has to be an expert to lube a chain, fill the brakes oil, change the tyre or cleaning it. These are some of the simple maintenance work that has to do before taking a ride. However, these simple repairing can cost you a lot exclude the shopping of spare parts, oil and any other needed items. So, how about doing the labor yourself so you can invest more in buying quality products.
If you are completely new and do not know anything about repairing and maintaining bikes, then try subscribing Global Mountain Bike channel on Youtube. They have one of the most amazing videos on maintaining and using a mountain bike.
To establish your home garage for a mountain bike, you first need a repair stand. Repairing stands needed to make the bike stand at an eye level and be able to get a better look at all the body, to check the wheel movement, to change them and to easily handle all its parts. There are two types of bike stands; one is clamping machines, and the other is race stands. Their ways and mechanics of handling a bike body are very different. Clamping machines do that by using clamps on a log rod, whereas the euro-style race stands do so by having two parts and poles; one pole balances the front and the rear body gets balanced by the other pole.
However, there are some cons of using these stands. In clamped machinery, clamps are very handy to establish but may damage your bike's aluminum or carbon plates. On the other euro style stands limits the option of repairing front and brake stand of the bike very easily.
YOUR BIKE NEEDS CLEANING:
If you want to use your bike's full potential, then make sure to clean all parts almost daily. First make sure your bike is fully covered and safe from the dirt, rainwater or any other gaseous air. Because even having extra exposure to sunlight can cause your bike's tire to get flat and damaged. Moreover, it can damage the paint and can cause rusting in the chain and other body parts. By cleaning them daily, you are not only extending its life but also making it work more efficiently. Cleaning does not count dusting only but oiling chain, brakes, pedals and handles also count.
Be it any ride, and wheels are one of the most important parts of it. It can directly affect the quality of any ride and in worst-case scenarios can happen to lead to life taken accident. So, it is important to take a daily examination of your bike's tyres. Check the bearings, clean it after every ride and do not forget to grease it. Because wheels run on bearings and bearings if they are properly greased. To grease, remove the covers from bearing hubs. Moreover, if needed, you can change the bearing parts too in a similar fashion.
A fork is very important for having a less bumpy ride and enjoy it to the fullest. It can be fixed easily by oneself but make sure to correct the problem before it became a big mess. You can check the fork by pushing or exerting force on it. If it reacts just according to the exerted force and rebound freely, then you are good to go. However, if it shows resistance and not showing any spring movement, then it has already caught rust. You can fix the fork by first cleaning all the rust and then applying oil in routine. But this should be done when the problem has not reached its last stage.
To avoid this situation, make sure you are cleaning all the dirt from stanchions after every ride and keeping the air pressure in check!
BRAKES NEED PROPER CONDITIONING:
If you are going for a mountain ride then having your bike's brakes work perfectly is very important and essential. Before going on a ride, make sure to have a thorough inspection of brakes that include checking brake pads, the metallic rectangular box and rubber surface that is in contact with the wheel. Make sure to clean the rim and brake pads for better performance.
MAKE SURE TO KEEP DRIVETRAIN IN WELL FORM:
The drivetrain is important and adds to the overall performance if checked properly. The drivetrain includes chainring, pedals, chain, rear wheels, and derailleur. If the drivetrain is in its best condition, then it makes biking more effortless and easy. Drivetrain needs to be inspected before every ride. The inspection process is very easy to follow. First, spin the wheels if their rotation is frictionless, then it is a good sign and means that the whole drivetrain is working perfectly. To make them work in this way, cleaning and oiling are mandatory.
Conclusion
You can enjoy a mountain bike, but as mentioned above, you have to take special care of its maintenance as it demands some very special care.