6 Tips to Moving to a New City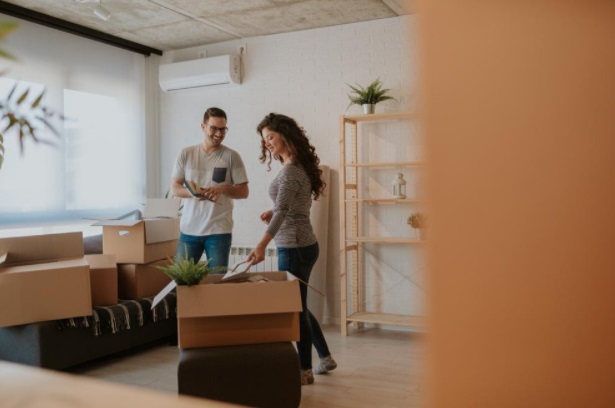 Welcome to your new city! Congrats on taking the plunge and taking your future into your own hands! A lot of people are scared to take this big of a step, but not you! If you (and your family) are settling into your new place, or about to make the big move, you may have a few concerns looming over you. Don't worry, we are happy to help you out! We have a few tips for you to use to feel more comfortable for your big move!
1. Look at review apps 
Apps like Yelp will help you to find anything from food to a new Doctor when you move to a new place. All you have to do is search the exact thing you are looking for (Thai food, pediatrician, plumber), and suggestions from in your area will pop up. Then you are able to scroll through them to read reviews, check hours, and find the one that will fit your needs! If you aren't looking for anything in particular, then you can search for broad subjects as well. Things like: late night food, nightlife, and more! It will give you a good grasp on your new area!
2. Check your rental credit 
In order to rent a place in a new city, you are most likely going to have to pass a credit check. If you aren't sure how to pass a rental credit check, SmartMove will take care of you. You can find out all the information landlords will be looking at you for. Your credit history, where your income ranks, if you are listed as having previous evictions, etc. Doing this on your own first, will let you see if there is anything that will be alarming to future landlords.
3.   Check Social Media for community groups 
Social media sites like Facebook sometimes have community groups that will inform you of the happenings of the area, give you a platform to ask questions only locals will know, and see any updates to your new spot. Another online forum to checkout for this is Reddit. They have pages that will help you to feel more welcome to your new area! You may even find new people to spend some time with!
4. Allow yourself to reflect on your time in your previous place 
Homesick has candles that will help you to remember the memories you made in your previous city, with just one smell. They have candles that are meant to smell like specific places in the world, so you can reminisce on memories you have made, in places that you love. But they also have a "new home" candle. You can use this scent to be burning in the background for your new memories, in your new city!
5. Treat yourself to a new houseware item 
Since you are in a new place, it will be nice to get yourself a new item to celebrate the big accomplishment you have achieved. West Elm has anything and everything you could ever need to make your new place a home, no matter the color scheme or aesthetic you are striving for, they have you covered. If you need a new lamp, rug, or bed set, don't be afraid to just go for it and upgrade yourself! Treating yourself to a new item will allow you to feel more comfortable in your new city!
6. Have an open mind
It will be vital during this time to keep an open mind as best as possible. You will face new challenges, hurdles, and risks. Don't close yourself off to the changes you will be experiencing. Ultimately, they will make for good stories and will allow you to grow into the person you are meant to become! Welcome the challenges with open arms and an open mind, and you will be better off than you expected!
We hope that you feel secure and happy with your choice to move to a new city. If you are still on the fence, let these tips help you to settle in and accept your new surroundings. Enjoy!