5 Ways to Show Your Girlfriend You're Ready to Commit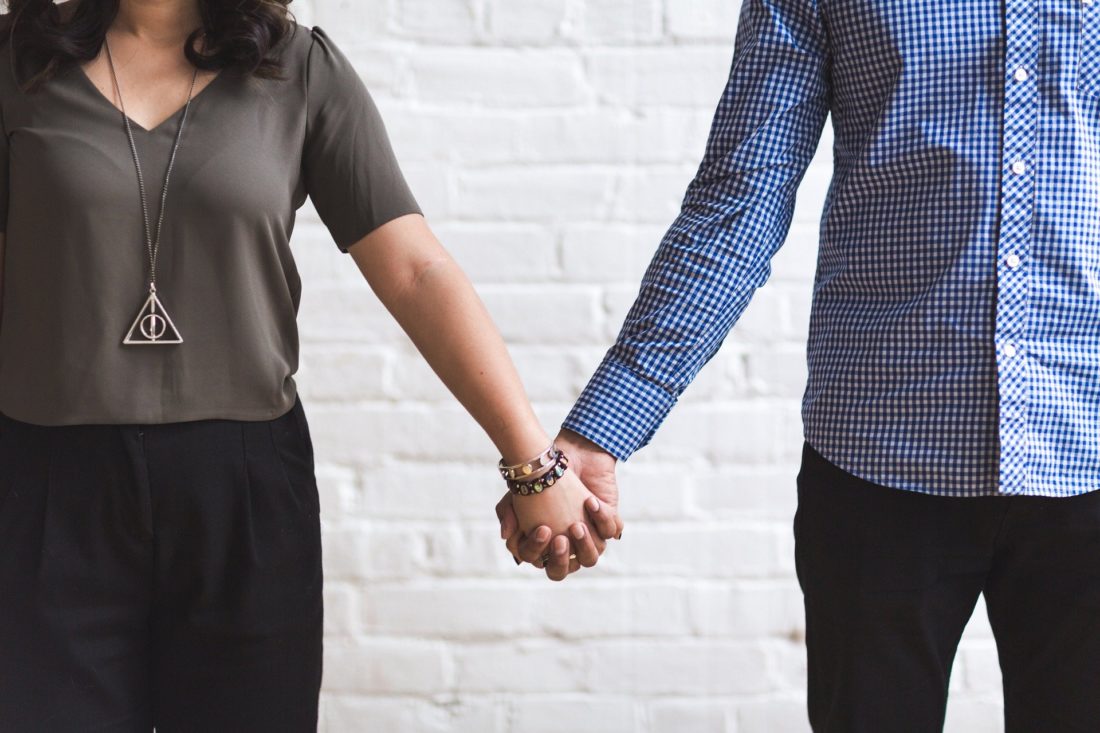 When you're in a happy and healthy relationship, you want to let your partner know how you're feeling. You can easily let your girlfriend see your commitment through any of these actions. Whether it's big or small, showing your partner that you're ready to commit will make her feel loved and safe.
Show up when you say you will.
Relationships are about trust. If you want your girlfriend to know that you're committed, she has to trust that you'll do what you say you will. If you have plans to meet for dinner, do everything you can to make it on time. If you know you'll be late, take a second to send her a text or give her a quick call and let her know. By prioritizing your girlfriend's needs, you show that she's important to you and you will be there for her no matter what.
Buy tickets to a future event.
You want your girlfriend to know that you're in it for the long haul. What better way to signal that than with tickets to a future event? You might buy passes to a music festival next summer or plan a trip to New York City to see a Broadway show. Even just mentioning that you're looking forward to spending a future holiday with her will let her know that you're committed and looking to spend a long time together.
Learn how to care for her dog.
Pet owners are very serious about their animals. If your girlfriend adopted her dog before she met you, you probably don't view that pet as your own, especially if you aren't living together. You might go on walks with them or feed the dog when she's out of town, but what do you really know about your girlfriend's pet? Getting to know her dog and how to take care of it will prove to your partner that you're committed to her and what's important to her. Learn about Pet CBD Company and how CBD oil can help pets stay active and healthy. Dog owners are always looking for ways to keep their animals safe, so impress your girlfriend by buying CBD dog treats. She'll love that you learned about her dog and she'll feel like you're committed to her.
Move in together.
Millions of unmarried Americans live together. For many people, it's a logical step in the relationship before getting engaged. Living together will teach you a lot about each other. You'll spend more time together and have to make more big decisions together. You'll sort out who will pay the bills, who will grocery shop, and who will cook and clean. Making these choices and learning to live together before marriage will make you a stronger couple. Talking about cohabitation with your girlfriend and see if she's ready for that commitment.
"Put a ring on it."
For many people, the ultimate sign of commitment is marriage. Maybe you've already done everything else on this list. You and your girlfriend live together, you plan for the future, and you co-parent a puppy. Buying your girlfriend an engagement ring might be the perfect next step.
When it's time to choose, consider lab-created diamond rings. Lab diamond rings are conflict-free and have minimal impact on the environment. Lab-grown diamonds look amazing and your girlfriend will love that you put so much thought into choosing the ring. Popping the question is a great way to show that you're ready to take the next step with her and buying the perfect ring shows how much you love and appreciate her.
Showing your commitment to your partner will make her feel loved and respected. Whether it's showing up on time for dinner or getting engaged, no act is too small for the woman you love.