5 Travel Tips When Living the Van Life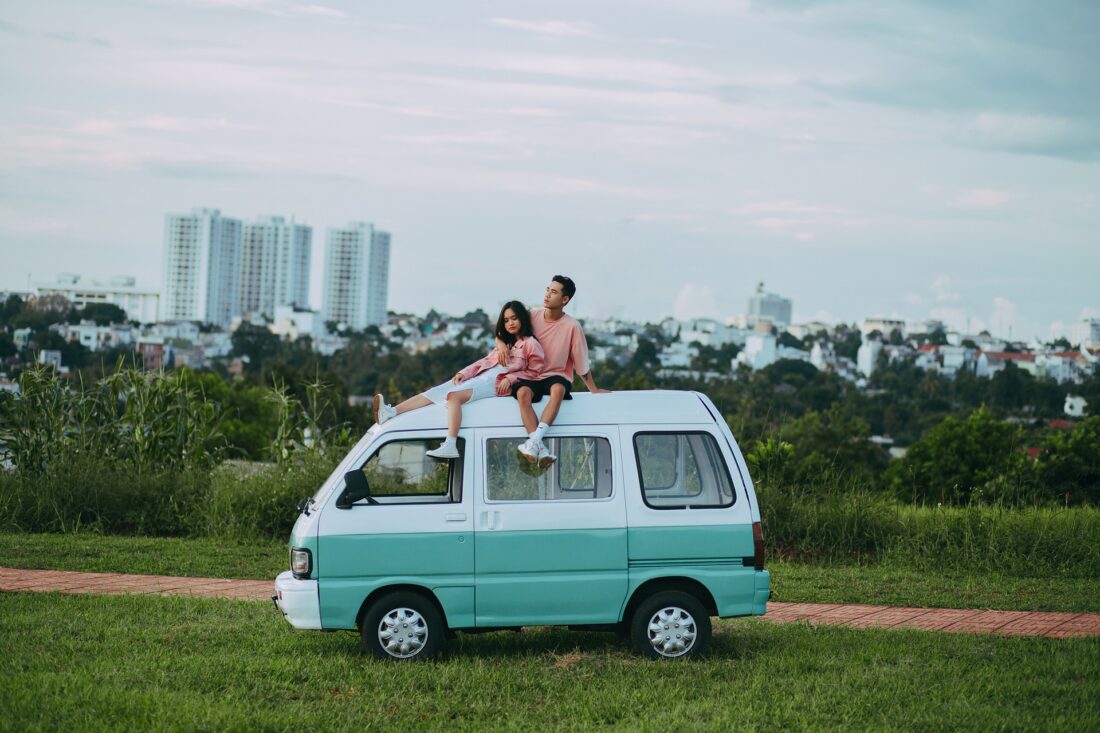 Van life has become increasingly popular over the last several years. Many people are looking to lower their debt or would rather live out of a van than pay rent. For hundreds of people, this has become their reality. They have taken mobile homes to a new and extreme level.
Some vans, like the Mercedes Sprinter or the Ford Transit, offer tall ceilings and substantial space that can accomodate queen size beds, mini refrigerators, and even full functioning bathrooms.
However, there are also new options available through van rental companies for individuals to take a new type of vacation. Instead of living full time in a converted van, they can now rent one for weeks or even months to take the ultimate road trip adventure. 
If you are considering taking your next vacation and traveling in a converted van, here are five tips to help you make the most of your trip.
Whether you own the van or are renting it, driving a larger vehicle such as a utility van is significantly different from the small, compact vehicle you might be used to. It's important to consider other safety factors as well.
First, you will want to drive slower than normal. While your Mercedes Sprinter or Ford Transit has the ability to drive fast on the open and empty roads of Nebraska, that doesn't mean you will want to floor it.
You'll also want to ensure that everything within the van is secured. You may have multiple areas for storage or have open shelves in your small kitchenette. If you were to get into a collision, you want to ensure that more damage isn't done from items being thrown around the van.
If you do find yourself getting into an accident while traveling, make sure to contact the local authorities, exchange the necessary insurance information with other vehicles, and get into contact with your local car accident attorney.
Prepare For Inclement Weather
You never know what type of weather you will experience when you are out on a road trip. Depending on how far you travel, you may end up going from the southern heat in Florida to a cold winter's night in the mountains of Colorado. Make sure you have brought with you all types of clothing attire as well as packed any extra blankets.
Depending on the type of conversion that has been done, you may or may not have a ceiling vent. This allows for air to flow in and out of your van throughout the day. There is also the element of insulation to take into consideration as well as whether or not your converted van provides any heat or air conditioning while the car is not running.
All of these can greatly impact the temperature on the inside of the vehicle. If you brought your dog along on your big adventure, for instance, you will want to make sure they are safe while you are not in the vehicle with them. The van could easily become too hot or cold and could impact their overall well-being.
Plan to Not Plan
As much as you may like to plan your big road trip, there will absolutely be opportunities as much as there will be inconveniences that might change those plans. You want to allow the flexibility in your route to allow for you to stop if you see something fun along the way.
However, you also will want to provide yourself some wiggle room in case something happens, such as a car accident or maintenance issues with the van. Sometimes, these repairs could take hours, if not days, leaving you at an unexpected destination. Try your best to make the most of the situation by preparing yourself for these issues ahead of time.
Keep Yourself Organized
One thing you will begin to realize as your trip goes on is that staying organized can be incredibly helpful. You may not be used to living for an extended period of time out of such a small space. You'll start to put your clothes in various areas or put toiletries in random spots. By staying organized, you will always be able to find what you need when you need it.
There is nothing worse than being at your campsite struggling to find where your starter wood is when you want to get a fire going, only to realize it's been hiding in a different spot than where you left it.
Have Fun
Most importantly, make this experience fun. Whether it is a road trip you are taking for the first time or planning to live life on the open road, it certainly is an experience of a lifetime. Make the most of it, and have as much fun as possible.