5 Best Ways to Capture Memories on a Road Trip
Nothing beats the allure of the open road, especially when you're with your friends. Whether you're compelled by its freedom and spontaneity or intoxicated by the prospect of discovering new people and places, there's something for everyone when it comes to road-tripping.
But like all good things, every road trip must come to an end.
So how do you capture and preserve the wonderful memories of the road, without distracting yourself from the present? Read on for our top five ideas for making your next road trip absolutely unforgettable.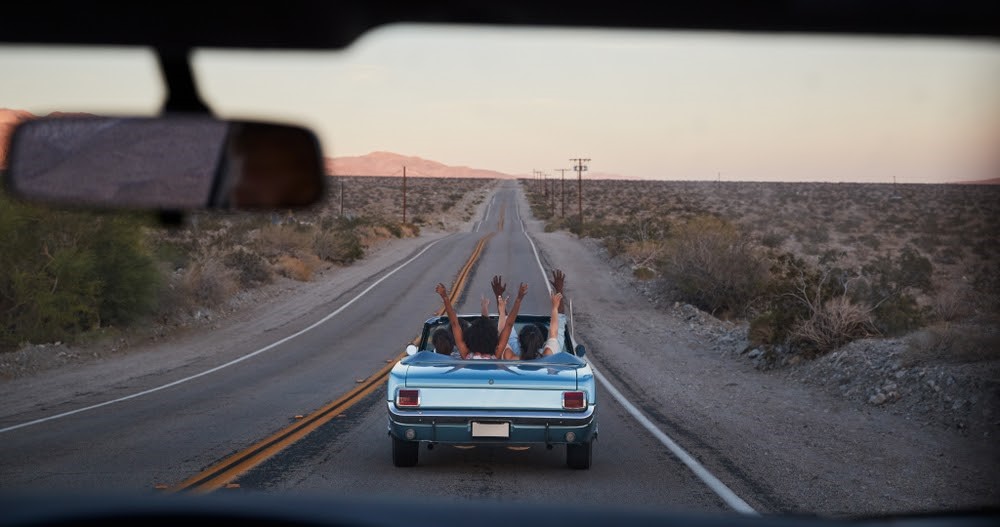 #1: Get Sketchy
In today's high-tech world, it's easy to forget the beauty and simplicity of good ol' pen and paper. If you want to increase your mindfulness and truly breathe in your surroundings, consider capturing some of your memories by hand.
Whether you sketch and people-watch at a cafe or paint the rolling hills around you using a watercolor paint set, drawing your memories allows you to cherish your adventure and find peace, all at once.
For the ideal travel art kit, be sure to pack:
A neat, sturdy pencil case
A few fine-line pens
A thicker pen for outlining and rough sketches
Art pencils in sizes HB, B2, and H2
Two high-quality art erasers
An art pencil sharpener
A straight-edge or light masking tape
#2: Create a Paper Trail
For another hands-on approach to capturing memories, collect colorful paper items during your trip, then use them to create a gorgeous and unique commemorative collage.
These can be:
Maps
Tickets
Stickers
Guidebook pages
Postcards
No matter what you choose to add to your art piece, make sure you include all travelers in its creation. That way, you all get to share one more memory together as you artfully reminisce about your fun road trip.
#3: Go Digital
Digital cameras are your best-bet for snapping pics and taking videos of your life-changing trip. Whether you're solo tripping to the Rockies or going cross-country with your college chums, you won't regret investing in a high-quality digital camera to capture your best moments. If you want to add a professional touch to your trip, take some time to edit and frame your favorites after you return.
What's more, you'll never have to wait to get photos developed again—just buy a cute photo printer and take matters into your own hands!
#4: Enjoy Some Instant Gratification
If you're all for the sweet flavor of instant gratification, be sure to pack a charming portable camera that prints small photos instantly. Don't forget to stick these adorable pictures into a simple photo album or photo garland once you get back from the trip. To give your photo book even more life, jot down the date and time the photo was taken, plus a funny caption, right on the white rim of the picture.
That way, you'll never forget the beautiful (or laughable) stories associated with these gorgeous, bite-sized images.
#5: Write in a Group Journal
This idea is especially fun for friends that rarely get to see each other outside of the road trip in question. The concept of a group journal is simple: buy a sturdy, blank notebook and have every traveler alternate writing in it for the duration of the trip.
By the end of your unforgettable journey, you'll have pages full of hilarious, poignant, and breathtaking memories jotted down across diverse voices and unique handwriting styles. The collective voice and personality of your friend group will shine through, and you'll forever have a unique time capsule of your road trip.
Don't Forget to Reminisce
When we capture the memories of our manifold hijinks and adventures (like stopping to see the Natural Cavern Bridges of San Antonio), we can't forget to preserve them with the love and care they deserve. Whether that means gathering with your friends to recount funny travel stories around the fire, pulling out old photo books to reminisce, or vlogging about your favorite moments on the trip, you should try to put as much effort into revisiting your memories as you did capturing them.
No photo deserves to be kept in the dark, collecting dust. Remember to cherish your precious moments by appreciating and rediscovering the past, as you step into the beautiful future.