14 Secrets to Travel Cheaply Without a Lot of Money Saved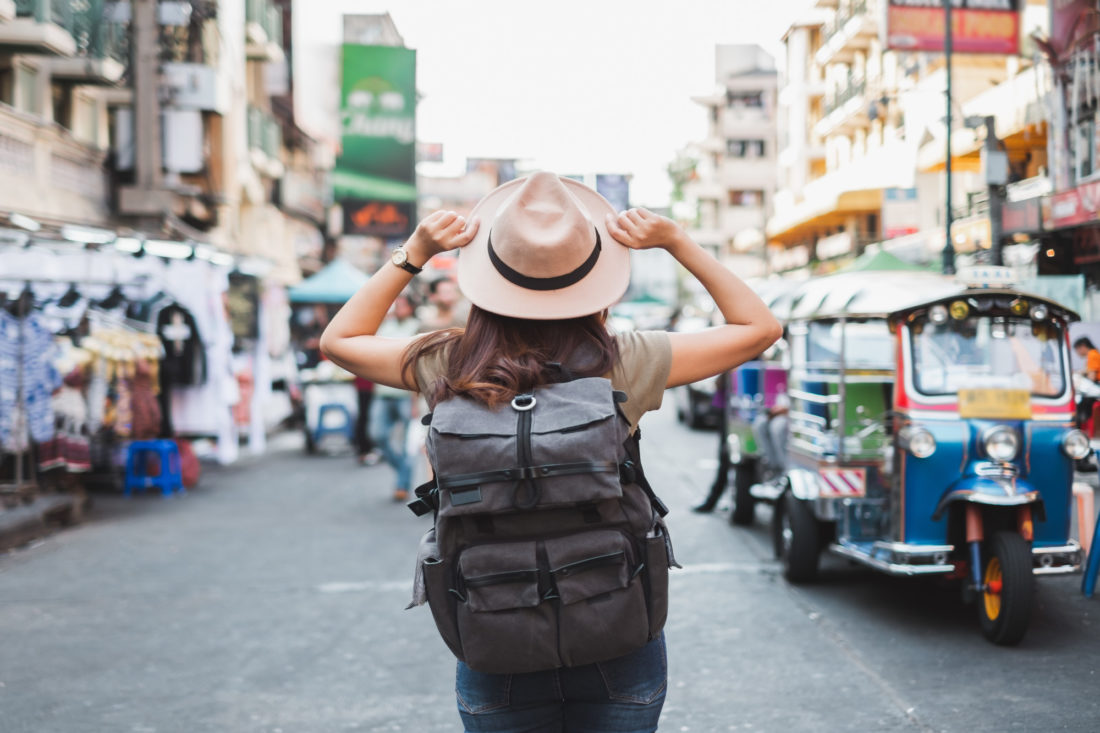 You can travel cheaply, too, and take your dream vacation or live as a nomad. Don't think it's within reach? Here are 15 ways you can go where you want without a lot of money.
1. Pack Like a Pro
The first step in traveling anywhere long distance is downsizing. Your typical vacation may include a budget for lots of baggage, but that's excessive. By shrinking your luggage, you're saving on baggage fees, the need for a big room, and unnecessary spending.
2. Sign Up for Rewards
Travel rewards programs will keep your next trip always within reach. The more you travel, the more you can fly. Sign up for rewards programs with Airlines and other services, such as AAA insurance.
3. Compare and Save
Never travel anywhere without comparing prices on airfare and accommodations. Sometimes you can get tickets, hotels, and travel bundled for great savings. Skyscanner and Kayak are two good examples of sites that reduce the amount of searching for the best deals.
4. CouchSurfing
If you are really intent on saving every penny to travel cheaply, you could couch surf. This is exactly what it sounds like, but these days, you can find rooms with a real bed for free. CouchSurfing websites are geared towards travelers who are avid backpackers.
There are also sites that allow you to house sit or pet-sit in exchange for a place free to yourself.
5. Use AirBnB to Earn
If you plan on traveling cheaply, there's no better way to offset costs than by renting out your home while you're away. Setting up a home for Air BnB is easy. All you need to do is provide some basic accommodations and amenities.
If you're really tight for cash, this helpful site can help you get some startup cash to get your Air BnB running fast.
6. Eat Like a Local
When we say "eat like a local" we mean eating from small restaurants and cooking at home. Every time you pull up Google Maps, you're getting the most touristy places first. You'll need to take your time and find places that locals can actually afford.
The tradeoff is you getting authentic flavors while saving tons of money. The true vagabond way is to pull up local recipes and make your food like a local. In poorer countries, this translates to eating three meals on less than $10/day in America.
7. HostelsAren't Scary
The biggest value waiting for travelers is inside hostels. These communal hotels provide more than a cheap bed, you also find free food and entertainment. Some hostels have restaurant-grade meals from international chefs.
8. Travel for Experiences
Part of traveling cheaply involves prioritizing what will provide the best entertainment/experience for your money. Avoid filling the void of a lackluster vacation with trinkets and expensive souvenirs. Focus on planning what you want to during your destinations.
9. Incognito Shopping
When you're shopping for the latest booking prices, you should know that websites will cheat. That means when you're logged on their website, they put a tracking cookie on your device and adjust rates based on history. That cookie can tell them that you're already serious about purchasing and raise rates.
Browsing in 'private mode' on your browser prevents this "personalized" serving of rates.
10. Ride a Bicycle
Unlike most places in America, many countries in Europe and Asia have easy ways for biking around. In fact, it's often faster to get around on foot or bike than big city traffic jams. Electric scooters are also plentiful now if you're not in the mood for pedal-power.
11. Meet Ex-Pats
Before you travel to a foreign country, do a quick search online for message boards and people on social media who now live abroad. Ex-pats will provide great tips for traveling cheaply and act as an anchor for anyplace you're staying more than a few days.
12. Free Events and Entertainment
Wherever you plan on going, you're bound to find plenty of free things to do. Parks, the beach, and other leisurely natural locations are a given. Also, look at free museums and art galleries. 
Experience local arts and entertainment, rather than only seeking out the biggest attractions.
13. Haggling to Travel Cheaply
It might come off as rude to most of us in the States, but haggling is actually a cultural norm in many cities. Haggling is a sort of cat-and-mouse game for tourists and locals. Shop owners will set their prices higher than normal in anticipation of haggling.
If you're unwilling to play the game, you'll wind up paying 2, 3, or possibly 10 times what you should on certain items.
14. Basic Language Translations
This piggybacks off of haggling ability, which is difficult to do without know some of the local tongues. It's so much easier to converse in a foreign language these days. You can download live translation apps, like Google Translate, that can give you some of the language to use while haggling, asking for directions, and etc.
Parting Ways
To travel cheaply, you must stay flexible and keep your mind open to new experiences. The ideal hotel or AirBnB might not be where you expected. You could end up far away from your intended destination, but close to another experience. 
Traveling cheap feels good. It is so rewarding and it puts you closer to the people in each country you visit. That's what it's all about, right? Keep on keepin' on with more great guides like this one right here on our site.