10 Secrets for More Balance in Your Life as a Professional Gambler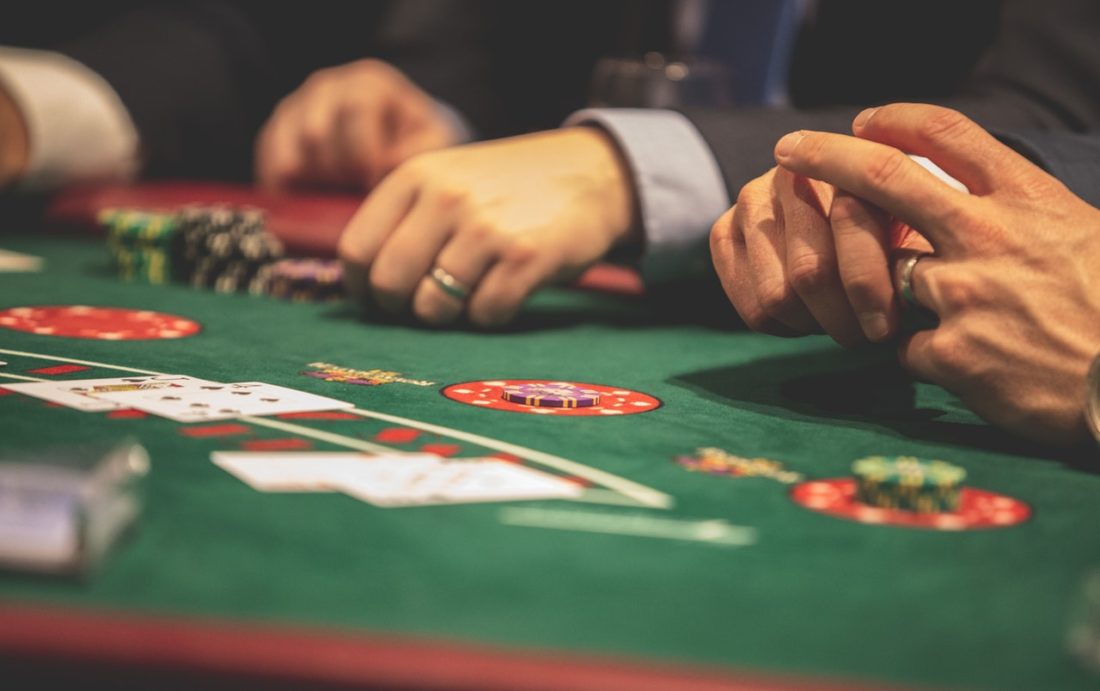 It might sound crazy to you, but some people earn their living through gambling. These people do not just gamble for the sake of it. They are well-trained on how to gamble professionally to make more money.
In most cases, you will find these people in betting shops and at tables in casinos. Earlier on, most people had to visit casinos physically to gamble. However, technology has made life more convenient for them.
Online gambling has become more popular, and this has made professional gambling more popular online. At the same time, some people still lose their fortunes as they don't have the skill and knowledge needed in this area. The following tips can make you have a more balanced life as a professional gambler.
Never Rely on Luck
Most people usually think that professional gambling relies on luck. However, this is not always the case. A professional gambler does not solely rely on luck.
It is all about skill and knowledge.
This, coupled with more training and more knowledge, increases the chances of success.
A professional gambler will always analyze situations to determine the likely outcomes. As such, they will always win and make more money in the long run.
There's Nothing Like a Sure Thing
You know for sure that professional gamblers do not rely on luck. None of them rely on luck!
Professionals such as Doyle Brunson win by reducing luck to a minor statistic and then playing the odds. You can check his biography to see exactly how this pro made so much as a professional gambler.
For example, correctly manipulating a game of blackjack increases the likelihood of flipping the odds in your favor. In this case, you might lose several games all at once. 
However, sticking at it for a longer period ensures that the results level out and enable you to make more profits. In gambling, there's no sure thing. You should not, therefore, risk all your hard-earned money on one bet. This can help prevent frustrations, in case you lose in your games.
Remain Calm
We all like winning. Nobody likes losing. In professional gambling, you will always make losses and profits. The moment you make profits, you keep chasing that feeling more and more.
It always feels good to earn an extra dime. However, there are situations when you will make losses.
Do not let loosing freak you out.
Ideally, if you want to become a professional gambler, you should always remain calm and wait for the results. Being calm helps you make better decisions.
Practice More
Most people usually join the gambling industry when they are amateurs. However, they usually gain more skills and, thereby, become professional gamblers over time.
If you want to belong to this category, you have to practice hours and hours. According to Alex Kapinski at NJGamblingFun,  "in most cases, the professionals usually play more often with as many different opponents as possible, making them even better at the game."
It is worth noting that each game will demand a different set of skills. Knowing your game inside out will enable you to make better decisions and thereby win more. For a start, you can choose to play in demo mode and then gain more skills over a certain period. 
Always Have a Bankroll
You will realize that every professional gambler usually has a bankroll. You know the old saying, 'you have to spend money to make money.' This is true when we speak about gambling.
You should always keep a bankroll; that way, stuff doesn't get out of hand. Having a bankroll usually ensures that you know the amount of money that you win and lose every week.
To begin with, you should determine the amount of money that you can afford to lose monthly. Your figure of choice should be less than the amount you make.
You should ensure that even if you lose that amount of money, you will still manage to pay your bills on time. You should keep this money in a different account, for instance, a web wallet.
Accept Wins & Defeats
Surviving at the casino tables is not easy. Sometimes, it is hard to watch your hard-earned money go just like that. However, this is the norm at different casinos out there.
You have to come to terms that you will always incur losses and profits at one time or another. No matter how good you are, you will still have a bad string of results.
This should not hinder you from playing casino. You should be ready to accept both wins and defeats. If you lose often, you can take a break and then play later. Thus, you might win and get the lost money back.
Be Disciplined
You might be tempted to drink one or two bottles when you are at the casino. This can be detrimental. You might end up making poor decisions and lose more money.
This is an easy recipe for disaster. Alcohol can negatively affect the way you think. Ideally, logical thinking is needed when one is gambling.
You should not spend your money simply because you feel obliged to do something. Spend it because you want to win and have enough strategies that can help you earn more money.
Keep Track of Your Games & Results
If you choose to play casino all day, you will have to choose different games and then try your luck. You should keep track of these games and results.
 As a professional gambler, you should have a well-organized history of your gambles. If you fail to maintain a precise record of your earnings and losses, you will struggle to maintain a healthy bankroll.
Keeping these records can also help you know how you are faring. You will know whether you are improving or not. As such, this will help you make better decisions in the future.
Try to Get a Steady Job First
Gambling is not all about winning. You will make huge losses in the long run. Despite the fact you might make losses, you will need to pay your bills.
Ideally, you should not rely on gambling alone. This is because you might get frustrated and even commit suicide. Some people have done this before.
Having a side hustle can help you avoid these frustrations as you will earn an income despite the outcome of the casino games. This has worked well for professional gamblers out there.
Remain Focused
You will realize that gambling requires a lot of concentration and focus.  Losing your focus can make you make huge losses.
 If you had placed a huger bet, you might end up making even more significant losses. Your mind should be clear so that you can make wise decisions. If you have issues disturbing your mind, you should avoid the casino, as this might have serious repercussions. 
You should keep off until your mind is settled. As long as you are attentive, you can be sure that you are likely to win. Professional gamblers always have a clear mind when playing casino games.
Achieving Balance as a Professional Gambler
If you're a professional gambler, you need to make sure that you achieve the necessary balance to live a better life. While this may not be easy, it can surely happen. These tips should, therefore, make your life as a professional gambler a little easier.